Welcome
Thank you for your interest in Continuity! Here you can find information on our services, work history, and testimonials. You may contact us or even submit your own testimonial below.
About Us
Continuity specializes in a number of data and technology areas. Below is a small list of what we can do:
Structured Cabling Systems
Video Surveillance
Access Control Systems
Commercial Audio / Video
PoE Lighting
Structured Cabling
Design and implementation of ethernet, fiber optics, coax and more.
Video Surveillance
Installation or upgrades of video surveillance systems.
Access Control Systems
Building or office entry security utilizing cost effective solutions.
Commercial Audio
Implementation of audio systems ranging from conference rooms to sound masking.
PoE Lighting
Installation and design of Power over Ethernet (PoE) lighting systems.
Commercial Video
Installation of interactive media solutions such as digital signage, touch screens and TVs.
"Design is not just what it looks like and feels like. Design is how it works."
-Steve Jobs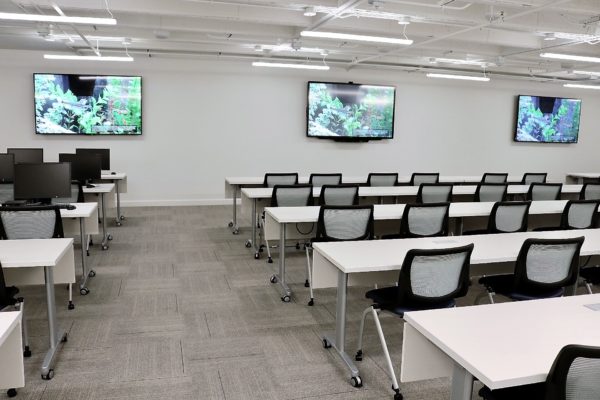 Clean and Professional
With attention to detail, we help our customers get the most out of their facilities with media and audio.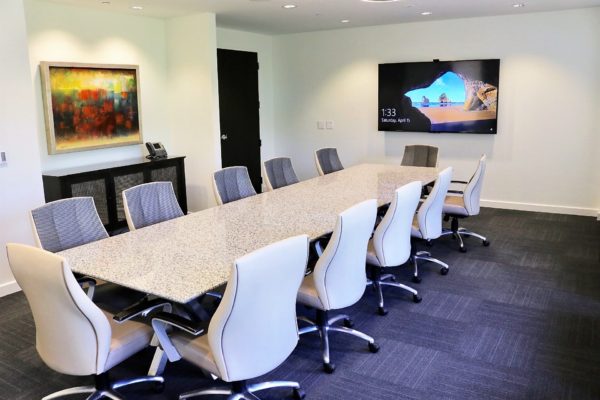 Customer Focused
We are careful to consider your needs when implementing new technology. We are confident that we can exceed expectations.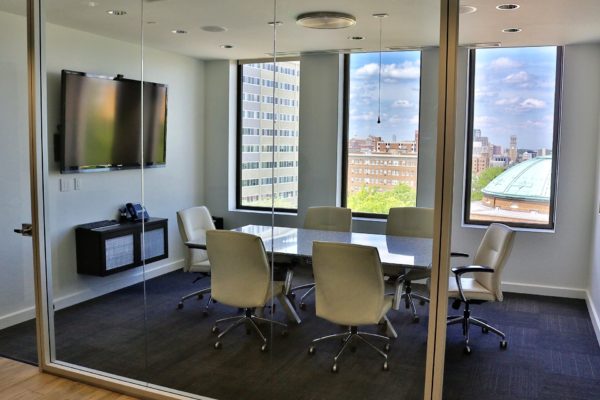 Once and Done
We believe that when someone needs work done, it should be done correctly the first time. We stand by our work.
See what our customers are saying!
Our cameras have allowed us to breathe a sigh of relief, knowing that our staff is safer, disagreements can be resolved with a simple scroll back of video which ends the he said/she said type of disputes, and we can monitor the comings and goings of our admin office from our phone. Continuity made the process easy and provided staff training on how to use the system. It is surprisingly hassle free.
I have been in the IT business for nearly 20 years as a business owner, project manager and IT Director, and I have never used a more reliable sub-contractor than Andrew and his team at Continuity.
They are always very fair on price, and do impeccable work while remaining very knowledgeable and up to date on the technology they work with.  I have been working with Andrew for a few years now and I know that every job that I request will be done to meet, and most often exceed my expectations.
I highly recommend Continuity and the exceptional team they have.
The quality of work that you guys do is exemplary…absolutely outstanding.  I'll be hiring you for more projects in the future.
They have always treated me with respect, provided information in a way that seeks to help me understand, and are willing to follow up when I have additional questions. They respond quickly to requests, their work is excellent, and I have complete confidence in their abilities to address a problem if and when it arises. The bonus is that they will be kind, courteous, and professional in the process! I highly recommend them to anyone looking to have a "different" experience that values and prioritizes the individual needs of each client.
We provide I.T. services to clients in Alabama. In the past, we have used several cable contractors with varying results. Then, a few years ago, we met Andrew with Continuity. They are now our go to company for cabling, fiber, video and wireless access. They have completed many projects for us with outstanding service and pricing. I would (and do) recommend Continuity to anyone that needs the services that they provide. I wouldn't use anyone else. A big thanks to the team at Continuity!
More Info
Continuity Consulting is here for you when you need us. Please feel free to fill out the form for general inquiries concerning our products, support, or help with purchasing our products. Thank you for your interest in our services!
AESBL # 1811
Hours of Operation: 8am-5pm M-F
Phone: 205.206.9566
Address: PO BOX 131121
Birmingham, AL 35213